A Tribute to Corey Feldman
15 August 2002
by
Gnoll
One Comment
I {HEART} COREY FELDMAN
A career retrospective by Noel Wood
Well, I know what you're all thinking. You're saying that after a few years of trying to maintain this website, that I've finally gone and lost my mind. Well, that may be true, but it's not the reason why I've taken it upon myself today to give a look at the life and times of one of Hollywood's most unappreciated renaissance men: Corey Feldman.
There is in fact a method behind my madness. As of this writing, it is approximately eight and a half hours from door opening time at the Star Bar in Atlanta, GA. The headliner tonight? The Corey Feldman Truth Movement. No, this is not some group of kids trying to cash in on an 80's icon for cool factor like the Mr. T. Experience, but an actual band fronted by the man himself. So while hyping myself up for the big rock and roll show that will occur this evening, I decided to do a little research on the life and times of the man, the myth, the legend.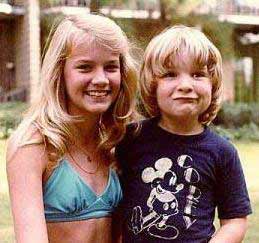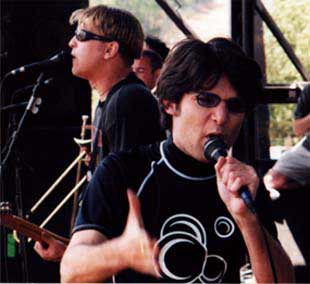 It turns out old Corey's been acting since the tender age of three, in a commercial for McDonalds. You may remember a young Feldman as Regi on the TV version of "The Bad News Bears", one of his earliest high-profile roles. He then made a slew of TV guest appearances, appearing on such shows as "Alice", "The Love Boat", and "Mork and Mindy". His film career took off in the early 1980's, and soon he was a sought-after commodity in Hollywood. He went on to make seven films with good friend Corey Haim, and the two were poster boys for preteen girls all over America. In 1989, he married "General Hospital" and "Beverly Hills 90210" alum Vanessa Marcil, and while they have since divorced, he is now engaged to the lovely Susie Sprague.
Corey has had his share of personal demons as well. He filed for emancipation from his parents at an early age. He led a reckless life in the 1980's, growing up among drugs and Hollywood parties. He had a torrid affair with porn star Amber Lynn, and in 1990 was arrested for heroin possession. Since then, he has worked to reestablish his place in Hollywood, but never was able to duplicate the success he achieved in earlier years.
So without further adieu, let's take a loving look at the top ten moments in Corey's illustrious film career.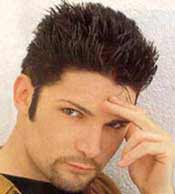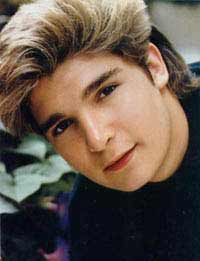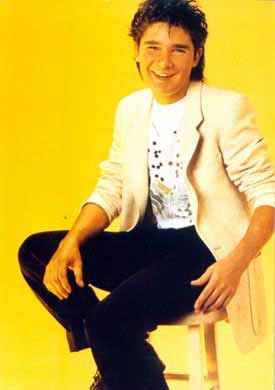 10. MEATBALLS 4 (1992, Bob Logan)
Ah, how far the mighty MEATBALLS saga had fallen by the early 1990's. Once a delightful teen comedy starring none other than Bill Murray and helmed by the impeccable Ivan Reitman, the series slowly degenerated film by film until it fell completely in the shitter by the time of this last installment. But at least it had a couple of saving graces to it: David Lynch stalwart Jack Nance and our man of the hour himself, Corey Feldman. Corey plays water-ski instructor Ricky Wade, who is hired by his old camp to pull them out of a financial slump and drum up morale and attendance. Problem is that the rival big conglomerate camp wants to put them out of business, so Ricky must lead his campmates in a winner-take-all competition. Hilarity Ensues, Lots of buxom young girls get naked, and most importantly, Corey gets to show off his dancing prowess.
9. THE 'BURBS (1989, Joe Dante)
Before Tom Hanks was collecting Oscars like you or me would collect baseball cards, he was still making silly comedies. Granted, most of his comedies were a lot better than the usual that got put out in the 80's, but they weren't Gumps or Private Ryans or Philadelphias. THE 'BURBS is one of the better comedies that he was in, and it just so happened to costar our favorite son, the one and only Corey Feldman. In this send-up of 50's horror movies and creepy view of life in the suburbs, Corey plays Ricky Butler, the burnout teenaged neighbor who delivers a slew of great one-liners. His onscreen chemistry with his costars is amazing, and he really foreshadows his future as a real-life drug addict.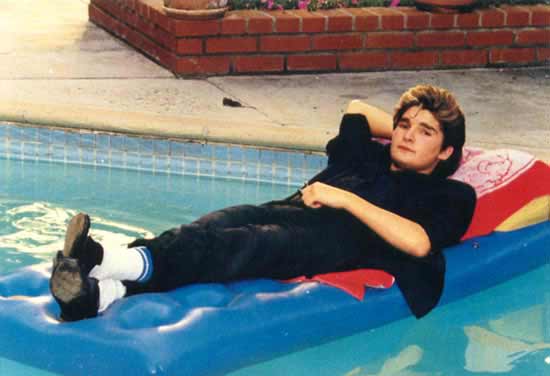 8. BLOWN AWAY (1992, Brenton Spencer)
Ah, the grown-up years really began with a 'bang' for Corey Feldman, and I mean that in every sense of the word. BLOWN AWAY (not to be confused with the Jeff Bridges vehicle that came out about a year later) is an erotic thriller which is not only notable for being one of the several films to feature both Coreys ( Feldman and Haim) side by side, but also features a liberal display of flesh from Nicole Eggert, better known as the daughter of T.J. hooker and the eldest daughter on "Charles in Charge". Feldman plays Wes, the older brother of Haim's Rich, both of whom get to get it on with Eggert at some point in this movie. There's some plot about Rich planning to kill the girl's abusive father and then some dirty tactics between the two Coreys, but we all know why 95% of the audience saw this movie.
7. ROCK AND ROLL HIGH SCHOOL FOREVER (1990, Deborah Brock)

It ain't got the Ramones in it, but at least it has Mojo Nixon. ROCK AND ROLL HIGH SCHOOL FOREVER is the follow-up to the 1979 Ramones vehicle ROCK AND ROLL HIGH SCHOOL, although you'd hardly be able to tell by anything other than the title. Feldman plays Jessie, who is the frontman for a Rock band who for some reason must rebel against the evil vice-principal of Ronald Reagan High School, Dr. Vadar. Dr. Vadar has a mechanical hand and does all sorts of things to torment our heroes, including subjecting them to drug tests where they pour apple juice in urine sample cups and then drink it. Wow, this thing has knee-slapper written all over it. Feldman definitely shows why he moved away from the acting gigs to showcase his chops as a real rock and roller in this fine piece of cinematic goodness.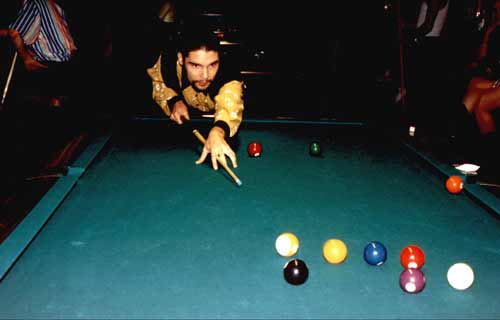 6. TEENAGE MUTANT NINJA TURTLES (1990, Steve Barron)

Corey Feldman also got a minimal amount of work doing voiceovers in his heyday. In the Disney classic THE FOX AND THE HOUND he played the young Copper, and by far his most notable voice work was here, in the live-action adaptation of the comic book/cartoon series TEENAGE MUTANT NINJA TURTLES. Feldman does the voice of Donatello, who up until this movie had been my favorite turtle in the series. He and his fellow turtles save the city from the chicanery of the evil Shredder while eating pizza and hanging out with a ditzy TV reporter and Elias Koteas in a hockey mask. Feldman apparently was far too busy to return for Part II in this series, but thankfully returned in TMNT 3 to breathe life back in to the Donatello character.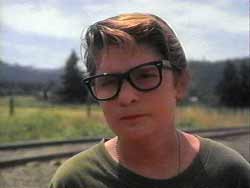 5. STAND BY ME (1986, Rob Reiner)

STAND BY ME falls in the midst of Corey's glory years, between the years of 1985 and 1989, where he truly was the hottest ticket for teen-aimed movies. In this adaptation of Stephen King's novella The Body, Feldman plays Teddy, one of four friends who embark on a journey to find the body of a teen killed by a train in 1959. Feldman is in interesting company here: The other three in his group are portrayed by Star Trek's Wil Wheaton, the late River Phoenix, and JERRY MAGUIRE star Jerry O'Connell. Teddy is the most unstable of the four friends, having been abused by his father to the point of having his ear nearly burned off by having it pressed to a stove. The other party in search of the body is a group of bullies led by Kiefer Sutherland. While Teddy is a secondary character to Whaton's Gordie, we still see Feldman pull out one of his finest performances in his career.
4. THE GOONIES (1985, Richard Donner)

Perhaps my favorite movie Feldman was ever in, and definitely the top single-Corey movie out there, is Richard "still a pussy" Donner's timeless kiddie adventure film THE GOONIES. Feldman stars a Mouth, one of the several kids who make up the Goonies gang. The Goonies are threatened by big contractors who want to tear down their New England neighborhood, so they go searching for pirate treasure. What happens next is a fantastic voyage through caverns and waterways while the gang avoids the nefarious Fratelli family. Mouth is so named because he has a tendency to never shut up, and he has a weird feud/sexual tension thing going on with indie heroine Martha Plimpton's character Steph. This movie, most importantly, kicked off the Feldman Golden years from 1985-89.
3. LICENSE TO DRIVE (1988, Greg Beeman)

LICENSE TO DRIVE not only is a defining moment in the Corey era, but it still stands up to this day as being a great little comedy. This is, much like the others in the Corey top three, a dual-Corey vehicle, but while Feldman isn't the main character in this one, he still manages to steal the show from the far-inferior Corey Haim. The not-quite-John-Hughes quality movie is about Haim's character Les, who is determined to get his driver's license in time for his big date with Mercedes, portrayed by Heather Graham in her younger years. Feldman stars as Dean, Les's best buddy. The movie culminates in a big night of hijinks with the boys and Les's Grandfather's Cadillac.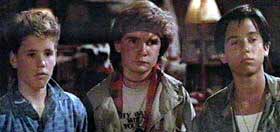 2. THE LOST BOYS (1987, Joel Schumacher)

Another of the movies from the Corey era which featured dual Coreys, THE LOST BOYS is Joel "I ruined Batman" Schumacher's hip vampire tale that keeps tons of Goth kids entertained still to this day. Corey Feldman is a secondary player in this one, lending the lead to his buddy Corey Haim. Feldman plays Edgar, who along with his brother Alan (Get it? Edgar and Alan? Oh, nevermind) are determined to rid the town of bloodsuckers. Feldman shows his darker side in this film, which also stars Dianne Wiest, Jason Patric, and Kiefer Sutherland, who appeared alongside Corey Feldman in STAND BY ME as well. As much as I hate Vampire movies and as much as Joel Schumacher needs to go to hell and die, this one for some reason stands out as a diamond in the rough. And a dose of two Coreys definitely plays a big role in that.
1. DREAM A LITTLE DREAM (1989, Marc Rocco)

Perhaps the feather in the cap for the Corey years, DREAM A LITTLE DREAM popped up at the end of the Corey Feldman era, and remains a favorite of Corey fans everywhere still to this day. The film also features dual Coreys, a feat we saw several times in the course of the Corey era. Feldman stars as Bobby Keller, who by the cause of a freak bike accident in the elderly neighbor's yard, switches bodies with Jason Robards' Coleman and can only speak to him in his dreams. Coleman's wife also manages to get switched with Bobby's dream girl. The plot is a little contrived and seems to twist in places it really doesn't need to, but it's still a pretty fun little 80's movie. It's also got Harry Dean Stanton in it, which is never a bad thing. Feldman really got a chance to show off his acting chops here, in what would probably be considered his first major leading role. Unfortunately, this also seemed to be the living end of the Corey era, and after such a defining moment, Corey soon faded in to obscurity. In 1992, a sequel to DREAM A LITTLE DREAM was released, reuiniting Feldman with Haim once again. Unfortunately for the pair, though, it failed to achieve the magic of the original and was only released straight to video.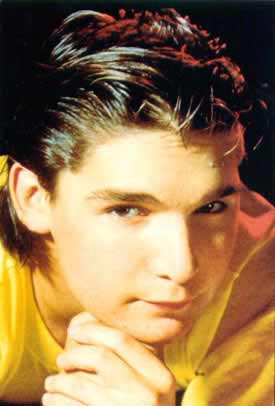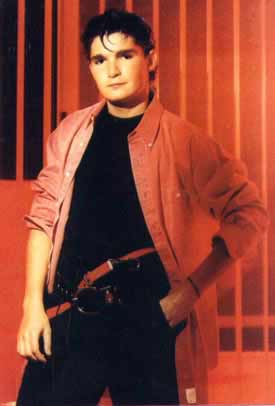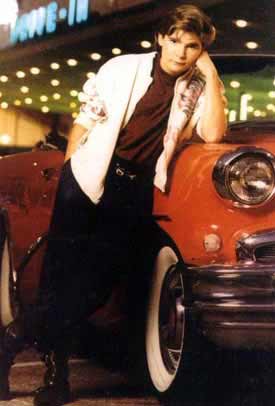 The Corey era may be over, but these films will always stand out as reminders of just what Mr. Feldman has brought to the table for many years. Feldman's body of work spans four decades, and he may have branched out in to other materials than film to express himself, but we'll always have his movies. And remember, you can always catch up to his latest goings on by visiting him at his website, where you can get the latest updates on his life, order his music, see pictures of him with his celebrity friends, and there's even a bonus member's only section! Be sure to check it out.
We look forward to seeing you in concert tonight, Corey. Dream a little dream of me.