No Strings Attached (2010)
24 February 2015
by
Baldy
No Comment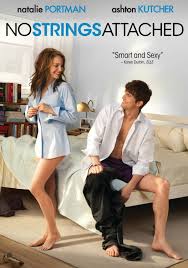 2010, dir. Ivan Reitman
Rated R, 108 min.
Starring: Natalie Portman, Ashton Kutcher, Kevin Kline
Ivan Reitman's return to the director's chair after a five-year hiatus has created quite a buzz. The previews indicate a film that is naughty at least, raunchy at most, and full of incongruous images of celebrated (although "noticed" might sometimes be the more appropriate term) actress Natalie Portman in a sex comedy. Oh, and Ashton Kutcher being a pretty party boy with a heart.
It's the story of young doctor Emma (Portman) who doesn't have time for nor inclinations for romance. They get around to offering an afterthought of an explanation much later in the film, but honestly I don't know why they bothered. Anyway, her opposite number is Adam (Kutcher), a young man working his way up behind the scenes in the world of television. She is all drive and aggression, while he is still very much working at not being a teenager anymore. He is a wannabe whose television-star father (Kevin Kline) is shacked up with his ex-girlfriend. Dr. Emma proposes to Adam that they have a strictly physical relationship. He and his friends all agree that it's a perfect arrangement until Adam realizes that he's truly falling for this woman and that he doesn't want to have to leave before breakfast in the morning. He wrestles with his feelings for her. She wrestles with her feelings for him. Et cetera.
The story is old, though the gender roles have been reversed. What, then, is all of the buzz about? It comes down to one thing – the notion of casting an Academy Award-nominated actress in a *gasp* naughty role. While it is refreshing to see Portman playing a role so out of character for her, it also sadly leaves the viewer with the impression that the movie could have been somehow greater. The idea was good. The casting worked well. There were some genuine belly laughs and there was real chemistry, but in the end one is left with the impression that Judd Apatow directed and was trying to eat from a new trough.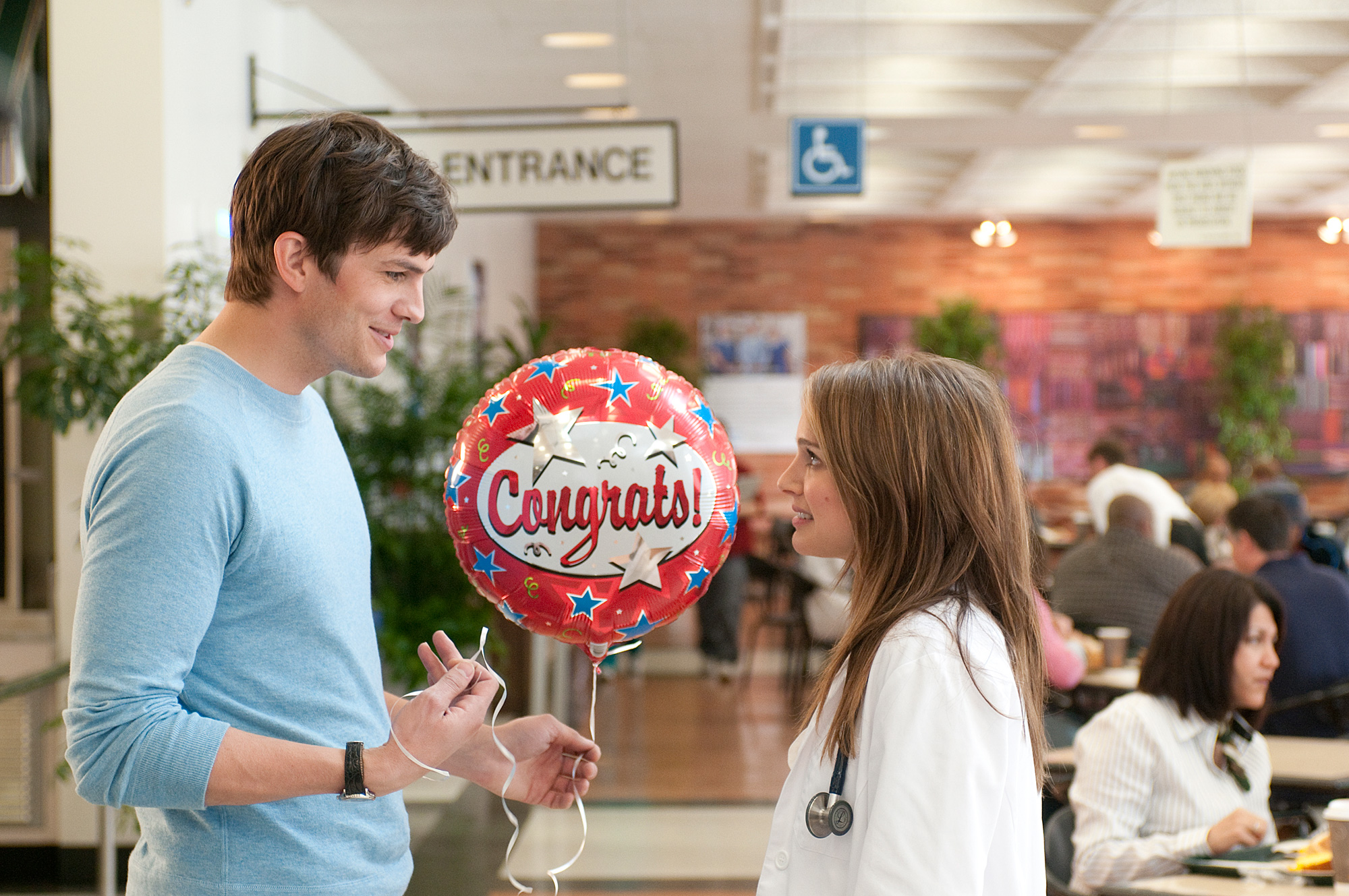 The film's one redeeming feature is Kevin Kline. His performance – though excellent – isn't enough to make up for the rest of the film, so if you actually watch the movie you already know what I mean. If you don't watch the movie and miss his performance, though, your life will not suffer from the loss.
While the film has memorable moments and quotable quotes and all of the things people expect from a funny and naughty little romp, it does not fulfill its potential. In the end, it serves to remind a person that though director Ivan Reitman is responsible for Stripes and Ghostbusters, his last directorial venture was My Super Ex-Girlfriend. In the end, it's just another romantic comedy that mainly consists of Natalie Portman telling dick jokes.
If you want dick jokes, watch American Pie.
If you want to see Natalie Portman naked, see Keira Knightley in The Hole.
If you want to see Ashton Kutcher in a breakout role, you're on the wrong website.
Sadly, I can only recommend this as a rental.